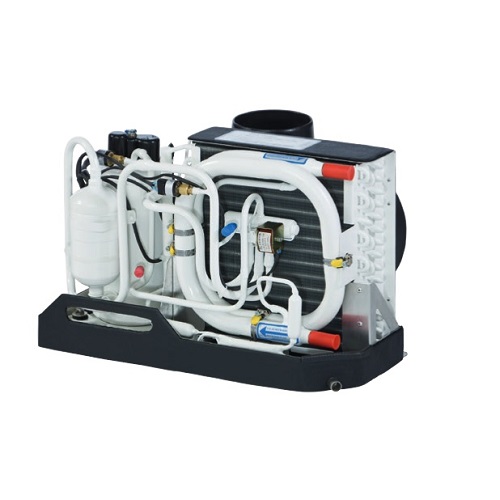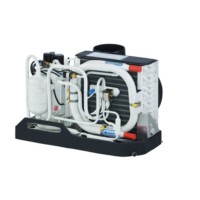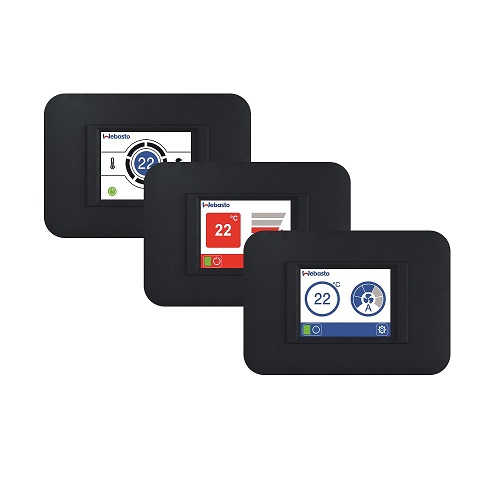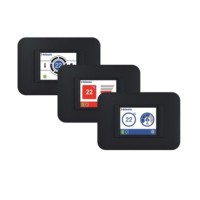 Webasto air conditioner S16 16000 BTU
Webasto self-contained air conditioning unit S16.
Key benefits:
Technically updated to be fully 50/60 Hz compatible
Very high efficiency, using R410a refrigerant
Continuous operation even under tropical conditions
USB diagnosis for easy servicing and parameter setting
Robust design & quiet operation
Soft start devices & Vibration absorber kits are available as an option
Specifications
Cooling capacity (BTU / h): 16000
Voltage: 230V
Frequency: 50/60 Hz
Current draw running (230 V) (A): 4.9 – 7.1
Current draw Start max. peak (230 V) (A): 54
Dimensions unit (LxDxH): 540 x 350 x 370 mm
Dimension electronic box (LxDxH): 310 x 214 x 83 mm
Weight core unit (kg): 31
Weight electronic box (kg): 2
Description
Webasto self-contained air conditioning unit S16.
S-Series self-contained air-conditioning units are the perfect solution for vessels with up to three cabins. High-efficiency compressors guarantee extra-low power consumption. The complete range offers high performance although the units are quiet and very compact.
The S-Series offer a unique feature with the BlueCool Expert Tool that is connected via a single USB cable to a PC.
Key benefits:
Technically updated to be fully 50/60 Hz compatible
Suitable for worldwide usage
Very high efficiency, using R410a refrigerant
Continuous operation even under tropical conditions
USB diagnosis for easy servicing and parameter setting
Quiet operation
Robust design
Soft start devices available as an option
Vibration absorber kits available as an option
Specifications
Cooling capacity (BTU / h): 16000
Voltage: 230V
Frequency: 50/60 Hz
Current draw running (230 V) (A): 4.9 - 7.1
Current draw Start max. peak (230 V) (A): 54
Dimensions unit (LxDxH): 540 x 350 x 370 mm
Dimension electronic box (LxDxH): 310 x 214 x 83 mm
Weight core unit (kg): 31
Weight electronic box (kg): 2